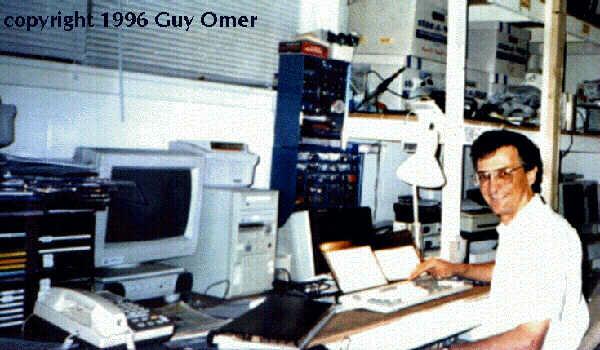 BBS: 8/N/1 with Guy Omer (SYSOP).
Online since 1984 @ 352-377-1200 (FidoNet 1:3601/120). Online library of files for PC, CoCo, Model 100, TRS-80 model 1/2/3/4/12/16/6000. Dial-in to the oldest BBS in Gainesville, FL (USA).

Links to 8/N/1 FTP site

FTP site for TRS-80 Model 1/3/4.
Please download allfiles.zip (471K) for a complete list of files in 8/N/1 BBS library and read Readme.txt (2K) for FTP site info.
Note that 8/N/1 (BBS @ 352-377-1200) has an the extended library of files for TRS-80 and PC computers. Limited FidoNet file requests (magic word is FILES).
Internet RESOURCE 'links'

Internet - WEB site resources
Music - MIDI files and tools
Software - legal and pirate resources
Secret Service - code words, remailers, photos, and hacking
Special interest - government, travel, Tandy, et al
Religion - Society of Friends (Quakers)
Internet NEWSGROUPS
Tandy - comp.sys.tandy
Quaker - bit.listserv.quaker-p
Quaker - soc.religion.quaker
Search for internet resources
Suggestion: search for Secret Service 'code words'.

Email to Guy Omer (Webmaster)

There have been Error. Count file "/home/WWW/virtuals/8n1/htdocs/index.count" not writable or non-existant. accesses to this page.
This site is best viewed with NETSCAPE COMMUNICATOR OR NAVIGATOR.